February 17, 2021
Pre-Conference (Separate Registration) 
Eastern Standard Time
9:55 am – 5:30 pm
Administrators Pre-Conference
---
11:00 am – 3:00 pm
LEADS Fellowship Workshop
---
1:00 pm – 3:00 pm
Building Research Capacity Workshop: Leading Research During A Crisis
Work with the pandemic is already infused with science. The other crisis of health inequity (and racial justice) is not a new crisis, but they are linked—twin crises soon to become twin long-term challenges. And related research areas are swirled into the mix as well, e.g. population health and improving the level of trust and confidence in the research enterprise by minority and disadvantaged populations. After an orientation to the content and process facilitated breakout sessions will take place across a range of these content areas (COVID research, health equity research, etc.). The groups reconvene for closing reflections on what they heard and what they will do. The desired outcome is actions participants will take in their own departments.
---
3:00 pm – 3:15 pm
Break
---
3:15 pm - 5:15 pm
Leadership Development Preconference: Enhancing Your Philanthropy Skills
After briefly sharing some overarching foundations of philanthropy, this workshop will focus on what department leaders can do to enhance their department's philanthropic efforts and options, including how to identify and handle the "grateful patient," how to network with local philanthropic opportunities, strategies for developing a relationship with internal resources, and how to engage faculty in these efforts.
---
5:30 pm – 6:30 pm
Orientation/Networking/Social Connect
February 18, 2021
Eastern Standard Time
11:00 am – 12:00 pm EST
The breakout tables will be in 30-minute segments, so you have the opportunity to join two sessions. 
Topical "Breakfast Tables": Discussion Topics & Networking Rooms
Nipa Shah: Artificial Intelligence and Family Medicine - Are Our Jobs at Risk?
Joseph Gravel: Input for New ACGME Program Requirements
Colleen Fogarty: Interprofessional Collaboration; Culture Change
Frederick Chen: Rural Residency Development - Lessons to Date from the HRSA RRPD program Technical Assistance Center
Jonathan Cree: The Crisis: The Chairman Drops Dead in the Department: Resuscitation and the Aftermath

This session is recommended to participate for a full hour as there will be a video and debrief of the video.

Warren Newton: An Update from ABFM: An Open Session
Jacob Prunuske: ADFM Advocacy Committee - Seeking Perspectives on Activities, 2-year Goals, and Priorities 
Ebony Parker-Featherstone: Implementing Structure for Anti-Racism
Pete Seidenberg: Building Research Capacity
---
12:05 pm – 12:35 pm EST
Conference Welcome, Introductions, & ADFM President's Speech
Speaker: Linda Speer, Allen Perkins
---
12:40 pm – 1:55 pm EST
Repairing the Past: Leveraging the Political Determinants of Health 
Speaker: Daniel Dawes (Director of Satcher Health Leadership Institute at Morehouse School of Medicine)
Now, more than ever, political decisions (on both sides of the aisle) are affecting our social conditions and have become the root cause of our nation's declining health. Reduced life expectancy, worsening health outcomes, health inequity, and declining healthcare options are the direct result of social drivers that include poor environmental conditions, inadequate transportation, unsafe neighborhoods, lack of healthy food options, and more. Drawing upon his new book, The Political Determinants of Health, and firsthand experience shaping major federal policies including the Affordable Care Act, Daniel Dawes reviews the history of efforts to address these issues and the seemingly inseparable interconnection of politics and health. Daniel looks at health through the political lens so we can begin to partner, build capacity and create change. He also presents a novel non-partisan, multidisciplinary framework for addressing the systemic barriers that prevent the U.S. from becoming what it could be: the healthiest nation in the world.
Materials
Purchase Daniel Dawes's Book Here!
View "Jessica's Story" - an overview of Political Determinants of Health
Due to copyright on illustrations used for Daniel Dawe's presentation, we can not publish them.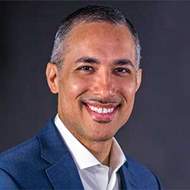 Daniel E. Dawes, J.D., a widely respected lawyer, author, scholar, educator, and leader in the health equity, health reform, and mental health movements, is director of the Satcher Health Leadership Institute at Morehouse School of Medicine in Atlanta, Georgia and a professor of health law, policy and management. He is also the co-founder of the Health Equity Leadership and Exchange Network (HELEN), which is a nationwide network of over 2000 governmental and non-governmental leaders and scholars focused on bolstering leadership and the exchange of research, information, and solutions to advance evidence-based health equity-focused policies and programs. Dawes's research focuses on the drivers of health inequities among under-resourced, vulnerable, and marginalized communities and is the pioneer of a new approach to examining inequities, the political determinants of health. He brings a forward-thinking, inclusive, and multidisciplinary approach to health policy, authoring two groundbreaking books, 150 Years of ObamaCare and The Political Determinants of Health, published by Johns Hopkins University Press, which have received critical acclaim and rave reviews. 
---
1:55 pm - 2:10 pm EST
Break
---
Learning and Unlearning: Addressing Structural Barriers to URM Faculty Achievement
Moderators: Tricia Elliot
Panelists: Angela Echiverri, Cleveland Piggot, Byron Jasper
Our country is at a moment of heightened awareness around the need to call out racism and move towards equity in every aspect of our society. This awakening has led to an examination of how structural racism is at play across the medical education pipeline, including its impact on diverse representation in academic family medicine. In this panel discussion, URM faculty will share their personal experiences and reflections; call out mechanisms by which structural racism impacts the diversity of academic medicine leadership, and propose defined and innovative means to address and overcome these systemic barriers. A facilitated discussion will be followed by an open question-and-answer session. At the end of the presentation, audience participants will be asked to share one commitment they will bring back to their home institution to move towards racial equity and social justice.
Materials
---
3:15 pm – 4:15 pm EST
Moving the Needle on Racial Justice in Medical Education 
Panelists: Michelle Roett, Damian Archer, Alexa Maureen Mieses-Malchuck, Gina Guillaume, Archana Kudrimoti, Jose Rodriguez,  Candy Magaña, Kola Okuyemi
This panel will include departments who are making meaningful progress in efforts of racial justice in medical education within their institutions - this may include a curriculum, a curricular thread, or integration otherwise (leadership around curriculum). Panelists will share: a) what they are doing to move the needle on racial justice in med ed in their institutions; b) how it has meaningfully impacted their institution; and c) how it can be applied by other departments looking to move the needle (how is it attainable for other departments?)
Materials
---
4:15 pm - 4:30 pm
Break
---
4:30 pm - 5:45 pm EST
A 3-Pillar Framework for Creating an Anti-Racism Plan at Your Family Medicine Department
Speaker: Anna Ramanathan + Diversity, Inclusion, and Healthy Equity Committee
To help Departments form their own plans for anti-racism in the context of the 3 pillars of DIHE work in family medicine. (Care delivery & health, Workforce recruitment &retention, Learner recruitment & training) , so the DIHE committee session will: 1) Incorporate the essence of the antiracism action plan in the context of the 3 pillars for DIHE work—in a worksheet that invites people to form action steps. 2) Engage participants in breakouts to articulate on the worksheet what they are ready to do in their own departments. Participants will be at different levels of experience, readiness, and stages of work. The session (and breakout facilitators) will be aware and make sure everyone's needs or starting places are respected.
Materials
---
6:00 pm - 7:30 pm EST
Leadership and Management Dilemmas (Separate Registration)
Facilitators: Jeff Borkan, Harry Strothers
A case-based workshop where 2-3 individuals present an active or resolved dilemma and solicit feedback from the audience in a structured discussion format (2 dilemmas with breakouts for active discussion and then large group feedback)
---
February 19, 2021
Eastern Standard Time
11:00 am – 11:50am EST
Strategic Committee Meetings 
Meetings of strategic committees; all interested members encouraged to attend and learn more about the committees and their work! [committees are: Leader Development; Education Transformation; Research Development; Healthcare Delivery Transformation; Diversity, Inclusion, and Health Equity; and Advocacy.
---
Primary Care in the Current and Post-COVID Era - What The Pandemic Taught Us About Our Role in Health and Health Equity
12:00 PM - 4:00 PM
12:00 pm – 12:30 EST
What We Have Learned from the COVID-19 Stress Test on Primary Care
Speaker: Rebecca Etz
This presentation will share context for and data from the Larry A. Green Center "Quick COVID-19 Primary Care Survey" of primary care providers around the country, administered weekly since March 2020, as well as "Quick COVID-19 Primary Care Patient Survey," administered weekly since May 2020. These surveys have been crucial to understanding the rapidly changing landscape over 2020 around how US primary care practices have been able to respond to COVID-19, as well as the impact on the provider-patient relationship. It will describe general trends, how the data has been used in policy thus far, how it relates to other recent disruptions, and what this data means for the future of primary care.
12:30 - 1:00 PM EST
Q & A with Rebecca Etz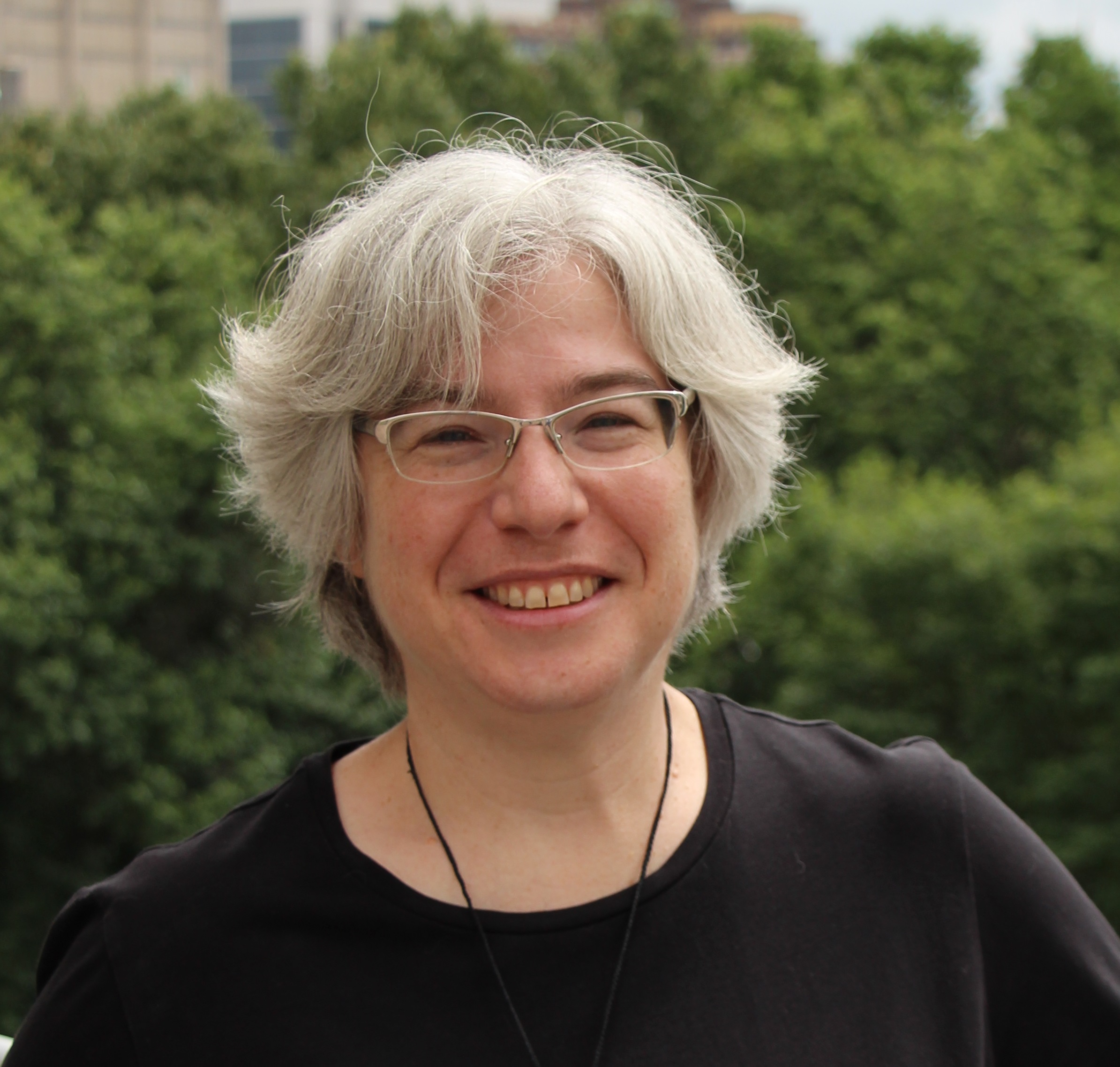 Rebecca S. Etz, Ph.D., is an Associate Professor of Family Medicine and Population Health at Virginia Commonwealth University, and Co-Director of the Larry A. Green Center - Advancing Primary Health Care for the Public Good. Dr. Etz has deep expertise in qualitative research methods and design, primary care measures, practice transformation, and engaging stakeholders. Her career has been dedicated to learning the heart and soul of primary care through three main lines of inquiry: 1) bridging the gap between the business of medicine and the lived experience of the human condition, 2) making visible the principles and mechanisms upon which the unique strength of primary care is based, and 3) exposing the unintended, often damaging consequences of policy and transformation efforts applied to primary care but not informed by primary care concepts. As a member of the VCU Department of Family Medicine and Population Health, and previous co-director of the ACORN PBRN, Dr. Etz has been the Principal Investigator of several federal and foundation grants, contracts, and pilots, all directed towards making the pursuit of health a humane experience. Recent research activities have included studies in primary care measures, behavioral health, simulation modeling, care team models, and adaptive use of health technologies. Dr. Etz currently leads the fielding of a weekly survey regarding the response to and impact of COVID-19 on US primary care practices. Dr. Etz currently serves on the National Academies of Medicine consensus study, "Implementing High-Quality Primary Care."
---
1:00 pm - 1:15 pm EST
Break
---
1:15 pm – 1:45 pm EST
Family Medicine Departments as Core Members of Partnerships for Health and Health Equity
Speaker: Lloyd Michener
COVID-19 has shifted the US healthcare system, highlighting the impact of racism and the limitations of fee for service models. While the next model is far from clear, core elements are visible in communities that have responded effectively to COVID, and include partnerships between communities, academic health centers, public health, and other agencies, such as state Medicaid, supported by data systems that bridge silos and support targeted interventions. Primary care, and especially family medicine, can have a central role in these models, as a trusted source of care, advice, and leadership. All elements of these models are already in place and scaling up, and examples, common challenges, and lessons learned will be shared, so that departments can both prepare for and assist in this transformation.
1:45 pm - 2:15 pm EST
Q & A with Lloyd Michener
Lloyd Michener, MD is Emeritus Professor of Family Medicine and Community Health at Duke School of Medicine and Adjunct Professor, UNC Gillings School of Public Health. He also serves as Chair of the Board of the Foundation for Health Leadership and Innovation and is a member of the National Academies of Medicine Workgroup on Assessing Meaningful Community Engagement. He has served as Director of the "Practical Playbook", with the support of the deBeaumont Foundation, CDC and HRSA, linking health care, public health and communities. In addition, he served as Chair of the Department of Community & Family Medicine for more than two decades and was the founding director of Duke Center for Community Research. Nationally, he has served as the founding Co-Chair of the Community Engagement Steering Committee for the Clinical and Translational Science Awards of the NIH, and as President of the Association for Prevention, Teaching and Research (APTR). He has been a member of the National Academies Institute of Medicine Committee on Integrating Primary Care and Public Health, the Board of Directors of the Association of Academic Medical Colleges, the NIH Council for Complementary and Alternative Medicine, and the National Academic Affiliations Advisory Council for the Department of Veterans Affairs. Awards include Alpha Omega Alpha, Phi Beta Kappa, the Mead-Johnson Award from the American Academy of Family Physicians, and the Duncan Clark Award from APTR. Internationally, Lloyd served as a long-term member of the International Classification for Primary Care of the WHO; and is the founder and director of the Duke-Salzburg Seminars in Family Medicine of the American Austrian Foundation, for which service he received the Grand Decoration of Honor from the Republic of Austria. He has consulted on primary care redesign with over 20 countries. Lloyd is a graduate of Oberlin College, Harvard Medical School, and residency and fellowship in Family Medicine at Duke.
---
2:15 pm - 2:30 pm EST
Break
---
 2:30 pm - 4:00 pm EST
Primary Care in Post-COVID Era - What the Pandemic Has Taught us about Promoting Health Equity in the Future: Family Medicine's Response to the Biden Challenge
Facilitators: Rusty Kallenberg, Jim Pacala
In this highly interactive session, after some brief framing (where are we trying to go and how do we get there? what is the pathway to each area?), conference attendees will join breakout groups to discuss the impact of the pandemic, lessons learned, and future steps toward health equity in the following areas: Telemedicine, Social Drivers of Health, Community Resilience/Outreach & Partnerships, and Advocacy. Following these breakouts, facilitators will report back key points to the whole group.
Breakdown of Session EST
2:30 - 2:40   PM                                    Introduction
2:40 - 3:20   PM                                    Break Out Small Group Sessions
                                                                               1. Telemedicine
                                                                               2. Social Determinants of Health (SDOH)
                                                                               3. Community Resilience, Outreach, Partnership
                                                                               4. Advocacy
3:20 - 4:00   PM                                    Debrief & Report as Large Group
---
4:00 pm - 4:20 pm EST
Break (except for Administrators and LEADS fellows, see below)
---
4:05 pm - 4:35 pm EST
Administrator's Follow Up Time (for Administrators only)
---
4:05 pm - 5:05 pm EST
LEADS 20-21 & 21-22 Cohorts Social Hour (for LEADS fellows only)
---
4:20 pm - 5:20 pm EST
State and Regional Groups Social Hour
---
February 20, 2021
Eastern Standard Time
11:00 am – 12:00 pm EST
Topical "Breakfast Tables": Discussion Topics & Networking Rooms
LEADS Fellows Ignite Talks: 
Sean David: Development of a Precision Primary Care Outcomes Research Program within an Integrated Health Care System
M. Rebecca Hoffman: Developing and maintaining a culture of inquiry and scholarship in an expanding and geographically diverse department

Archana Kudrimoti: Impact of early specialty exposure through longitudinal clinical experiences, teaching of faculty in Pre-clinical courses (UME) and FM Interest groups on medical student career choice in Family Medicine at DFCM

Ann Mathias:

Rapid development of a comprehensive acute Covid-19 clinic

Hannah Maxfield: Raising Them Right – On-Boarding, Faculty Development and Promotion Plans for Family Medicine Faculty
Shailey Prasad: Futures planning for a Family Medicine Department
Kristen Rundell:

Utilizing the EMR Health Screening Tool to Address Social Determinants of Health

Matthew Silvis: The role of an academic department of family and community medicine in the larger healthcare system
Eric Wooltorton: Establishment of a Department of Mentorship Program Family Medicine Need and Want
---
12:05 pm – 12:40 pm EST
Business Meeting / Announcing New Leadership
(See 2021 Business Meeting Agenda Tab)
---
12:40 - 12:55 pm EST
Break
---
12:55 pm - 1:55 pm EST
View from the Dean's Office: What Chairs Need to Know From Deans That Will Make Them Better Chairs 
Moderators: Ardis Davis, Steve Zweig
Panelists: Matha McGrew, Tom Schwenk, Jerry Kruse, Charles Mouton
This panel of former FM Chairs that are now Deans will share some lessons from their perspectives of "what I know now that I wish I knew then," including insights on values/mission, finances, communication, and culture change that will help ADFM members in their own roles and relationships with their Deans.
Materials
---
1:55 pm - 2:10 pm EST
Break
---
2:10 pm - 3:10 pm EST
Well-Being: Impacting Culture Now and Moving Forward
Speaker: Chantal Brazeau
This session will begin by framing the structure of a culture of wellness and share the steps in an organization's journey toward creating this culture. Participants will be able to identify where their institution and department are on this journey and learn strategies to advocate for change within their institutions and to own and direct change as departmental leaders. Specific exercises and examples will be shared and the presentation will feature opportunities for interactive participation.
Materials
---
3:15 pm - 4:15 pm EST
Government Relations Update and Your ADFM Advocacy Priorities
Speaker: Hope Wittenberg
This session will describe the current federal government relations priorities for the discipline, particularly related to academic issues. Following the updates, the Advocacy Committee will hear from the membership about their priority issues for consideration as they launch their efforts as a new ADFM committee.
Materials
---
4:20 pm – 4:30 pm EST
Conference Close and Introduction to 2022 Annual Conference
---
4:35 pm - 5:05 pm EST
2022 Annual Conference Planning Session
FEBRUARY 20, 2021
12:05 - 12:40 PM (EST)
12:05 PM 

Call to Order

Allen Perkins, MD, MPH

Report from Nominations Committee

Presentation of Candidates for:

President-elect:

John Franko, MD

Communication Chair (formerly, Secretary):

Dana Nguyen,

MD, FAAFP, LTC, USA, MC

Kevin Grumbach, MD

Election of President-elect, Communication Chair (formerly, Secretary)

Allen Perkins, MD, MPH

Presentation of Contested Slate for Election of MAL for 2021-2023 term:

Deborah Clements, MD, FAAFP

Wayne Altman, MD, FAAFP

 

Candidates Speeches

(2 Minutes Each)

 

Voting

(x1 vote per DFM Member Chair or designee)

Kevin Grumbach, MD











Allen Perkins, MD, MPH

12:20 PM 

Announcements and Reports

ACTION: Approve Bylaws Amendments

 

Report on Board Action

 

Written Reports:

Allen Perkins, MD, MPH

12:25 PM 

Treasurer's Report

Folashade Omole, MD, FAAFP



12:30 PM 

Recognize outgoing Board members:

David Clute, Administrators' Steering Committee Chair

Michael Jeremiah, Healthcare Delivery Transformation Committee Chair

Julie Moretz, Public Member 

Jehni Robinson, Member-at-Large

Margot Savoy, Secretary

Linda Speer, 2021 Annual Conference Program Chair

Allen Perkins, MD, MPH

12:40 PM

Adjourn

Allen Perkins, MD, MPH